BATCHING AND MIXING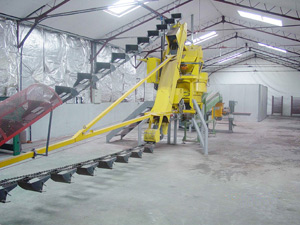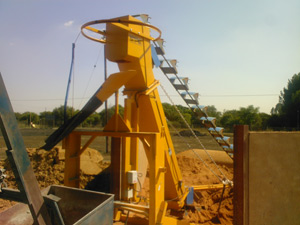 Manual mixer with fast rotating arms on vertical axle suitable for Vortex Uno 300. Raw materials are manually fed.
Automatic planetary mixer with water control, hoist skip for raw materials, ladder and support, belt conveyor to feed the mix. High precision sand weighing with load cells on skip, control panel with PLC. Available for all Vortex Uno models with pertinent capacity and automation.
Automatic pivoting sand scraper with counterweight, cement loading manual or with silo, and screw conveyor.
Others automatic planetary mixers with a higher capacity are available.